Join The Team
Coral academy of science is an equal opportunity employer. In compliance with federal and state equal employment opportunity laws, qualified applicants are considered for positions without regard to race, color, religion, sex, national and ethnic origin, age, martial status, the presence of a non-job-related medical condition or disability.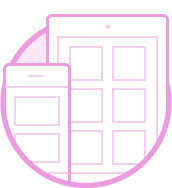 Employment
Coral Academy of Science accepts applications for open positions from high quality and highly qualified applicants. A valid NV teaching license is required for all teaching positions. NCLB Highly Qualifications apply to all core subject teacher applicants. Please visit Nevada Department of Education website for further information on how to get a NV license and obtain HQ status.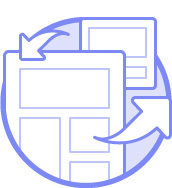 Application
We are currently accepting applications for immediate openings as announced at www.teachers-teachers.com. Please send any interests through this website.
Contact
Coral Academy of Science
Human Resources Department
1350 East Ninth Street Reno, NV 89512
Fax: 775-323-2366
E-mail: hr@coralacademy.org
Why teach for Coral Academy?
---
Difference
Teach for Nevada's best charter school.
A High Achieving Public School,
College Preparatory,
Fully Accredited by NWAC,
STEAM Emphasis: Science, Math, Engineering, Art & Technology,
Focus on Academic Excellence,
Clear and High Expectations,
Small and Safe Learning Environment
Diverse community,
Flexible & Innovative Education,
Parental/Community Involvement
Progressive and school wide discipline,
Uniforms,
Small Class Size (max 20 in elementary, max 25 students in secondary)
Support for extracurricular activities and competitions.
Educational Technology
LCD Projectors in classroom
High speed Internet in the classroom
State of the art computer labs
Wireless portable computer lab
Interactive Website
Teacher Portal and Websites
Online Student Information System for Parents
Support and Opportunities
Empowerment,
Mentorship and Induction Programs,
Continuous Professional Development
Comprehensive Benefit Package
Major Medical Insurance: Major Medical, Dental, Vision and Dependent contribution.
Retirement Benefits: Public Employee Retirement System Contributions.
Performance & Merit Based Pay: Compensations for additional duties and performance.
State Unemployment and Workers Compensation Benefits.
Also … Cash Unused Sick and Personal Days.
CAS Teachers Salary Schedule 2016-2017
CAS Teachers Salary Schedule 2017-2018